KEY FEATURES
Warm: Hot_Stuff lining, Seal_Tight and Water_Gate_3D construction.
Maki_Tape: 100% neo tape sealed on the inside for superb flex and water resistance
KEY Ward off the Windchill: Shelter your torso in howling storms.
SIZES
Jewel Amp Skin
34/XS
36/S
38/M
40/L
SPECS
| | |
| --- | --- |
| FLEX FACTOR | |
| HEAT FACTOR | |
| WINDCHILL FACTOR | |
| PRICE LEVEL | |
LINE CONCEPT
Embrace the elements with a suit that delivers all-round performance with optimum windchill protection, outstanding warmth and great flexibility. Based on the 2016 Hybrid Amp panel layout, we've introduced the Smooth_Skin material rounded with the Ninja_Knee and Ninja_Spine for unstoppable flex. The Single_Seam design of the lower leg increases durability and stretch.
TARGET GROUP
True wind worshippers wanting a high performance suit that withstands even the gnarliest of conditions.
INSIDE VIEW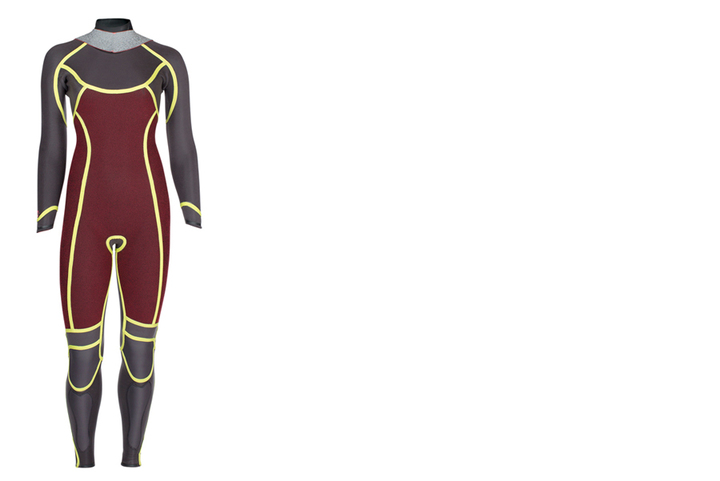 SANITIZED
Sanitized® is a certified antibacterial fabric with active biocidal substance: zinc pyrithion treatment to prevent bad odor from bacteria, mildew etc. in moist or sweaty environments. This function is permanently integrated in selected ION items such as premium wetsuits, boots and shoes.
MAKI_TAPE
Maki_Tape is the made out of Cyber_Stretch 130% Neoprene and thus not limiting at all. At Amp Level suits, it seals every inch of each seam for incredible sealing against water without limiting stretch, wheres you'll find it in other levels at isolated areas for improved sealing or reinforcement.
zoom