KEY FEATURES
Neo_Belt: Improved flex, twist and comfort NEW!
KEY Silc_Edge: prevents the harness from riding up (NEW!)
3D Contour Shape: A technique specifically designed to provide a perfect fit and support to the upper and lower part of the back through differently shaped segments of the harness.
SIZES
46/XS
48/S
50/M
52/L
54/XL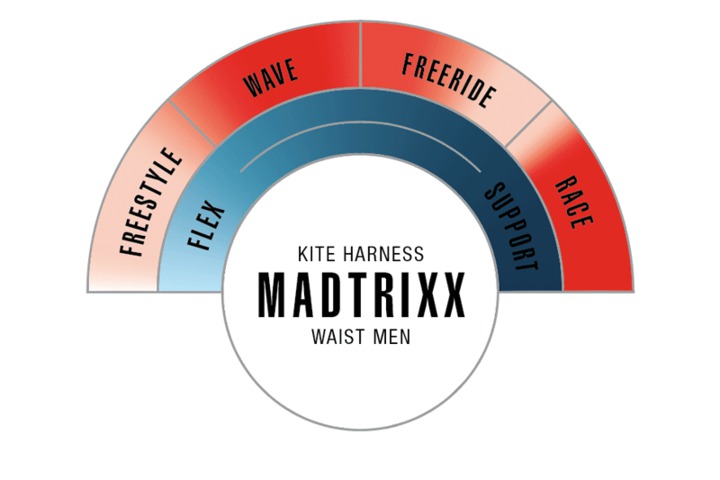 LINE CONCEPT
The name says it all, look at Airton Cozzolino! The MADTRIXX is well suited to wave riding fanatics as it doesn't ride up thanks´s to the developed Silc edge. The refined Neo_Belt provide huge freedom of movement, whilst the Cross_Link feature ensures a comfortable and effective load distribution across the back.
CROSS_LINK
Reinforced webbing crossed-over for effective load distribution across the back.
zoom